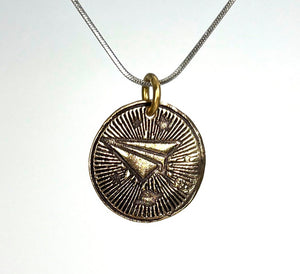 Snail Mail lives on. 

Hand-formed out of PMC bronze, this 'Snail Mail' charm is a design taken from one of my sketchbooks of a paper airplane. This one is inspired by the journaling, planning and fountain pen community. Aged and antiqued finish for a rustic feel.
Hangs on an 18-inch stainless steel chain The pendant is approximately 3/4" wide.